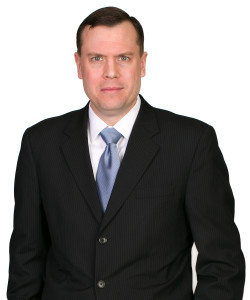 Russell M. Coleman is a consultant on law enforcement matters for the US Justice Action Network, a spokesperson for the Kentucky Smart on Crime Coalition, and a Member of Governor Bevin's Criminal Justice Policy Assessment Council.
He practices law in the areas of government relations, internal investigations and white collar criminal defense. He has worked in both federal law enforcement and on Capitol Hill.
Before returning to private practice in Kentucky, he served as briefing coordinator to two Attorneys General at the U.S. Department of Justice. Russell was senior advisor and legal counsel to U.S. Senate Majority Leader Mitch McConnell for five years. Prior to that, he was a special agent with the FBI, where he investigated national security, white collar, and violent crime matters. Russell was temporarily assigned to the National Joint Terrorism Task Force and volunteered for an assignment in support of Operation Iraqi Freedom in Anbar Province, Republic of Iraq.
After sustaining a life-altering spinal injury, he was elected as the only special agent representative to the FBI Director's Employees with Disabilities Advisory Committee.
He and his wife are blessed to live in Louisville, Kentucky, with their two young children.